The property layout.
Only a few weeks after we bought the property we all spent Christmas in Canmore.
One of the last nights, after Eloïse went to bed, the four of us sat down together to discuss the property layout. We drew a rough sketch of the layout for the two houses and the garage, well mainly Sara did (see below).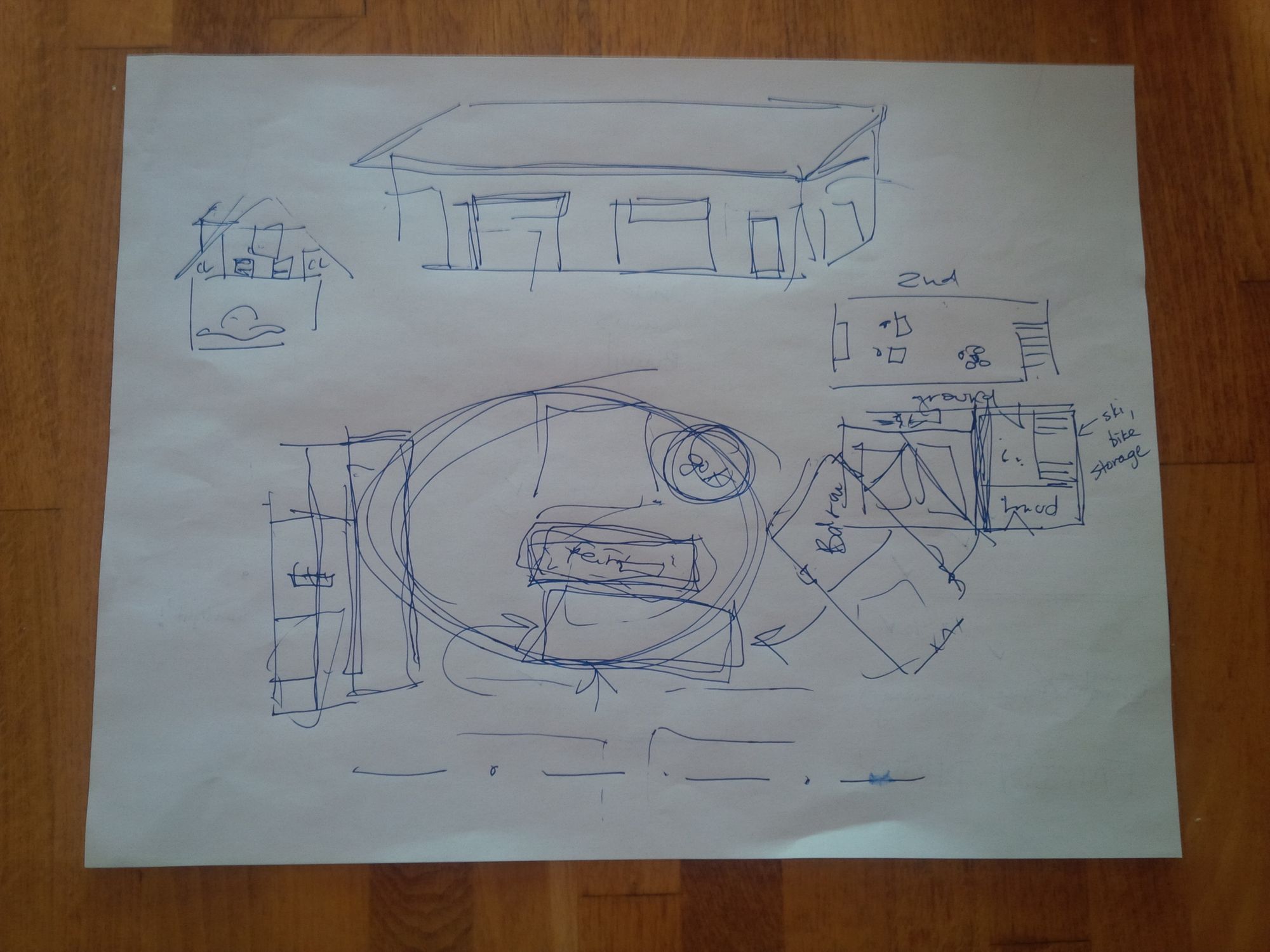 One of the most important spaces on the property will be our shared garage/shop. The plan is for it to be a communal area for the whole family to hang out. The heart of the property - encouraging us all to spend time together, spend time outside, and spend time building things and sharing.
The upper level will be for friends and family time. We want to have couches and a projector so we can have family movie nights. There will be an area for Gavin's drums so he finally has somewhere to play at home (Michaël made sure that a drum area / stage was included on the original sketch). Heather jokes about the rest of us learning to play an instrument so we can start a band with the kids...Gavin rolls his eyes at this suggestion. Then there are also dreams of pinball machines and popcorn makers, but who knows if that will come true.
The lower level will be for parking, gear storage, and of course building things. We have a few trees on the property, so Gavin has some big ideas for what to build out of the wood - furniture, cupboard doors, feature walls. And since we are moving to a rural area we are expecting to spend a lot of time outside playing: biking, bee-keeping, fishing, skiing, golfing, gardening, and hopefully the kids will be climbing trees and adventuring.
Then we plan to have an outdoor space behind the garage. There are a few ideas being tossed around about what it will include: a bbq area, firepit, hot tub, tree house, sauna, tree swing... This space will likely be sorted out once we are living there.
The uses for the garage/shop were easy to determine, but finding a good location for the garage has proved to be a more difficult issue. We have one beautiful, old, large cedar tree that is right in the perfect spot for the garage, or it's roots are. It is about 1.2 m in diameter, as tall as the eye can see, and as far as we can tell is the largest we have on the property.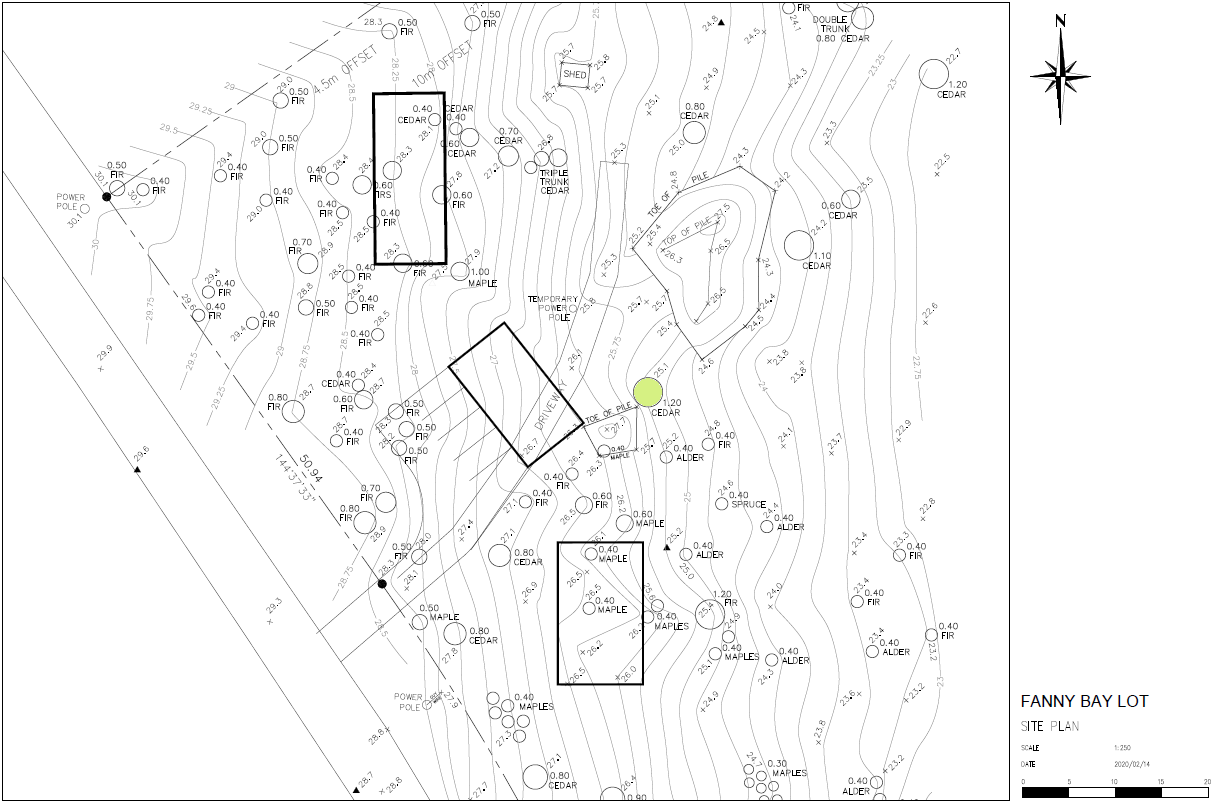 We have gone back and forth between whether to save it or not. Always leaning to the saving side. The point of buying this fully treed lot was to save as many trees as possible. We want to maintain as much of the current ecosystem as we can. There was an article about the Western Red Cedar and how it is susceptible to dying when exposed to long dry spells. This is becoming more common on Vancouver Island, so we have decided for the sake of the species and mother nature we will do our very best to keep this beautiful tree as long as we can.
The property layout will likely continue to change going forward, but we have a pretty good idea of it now. A key part of being able to get this far in the design was having a topographic and tree survey done of the property.